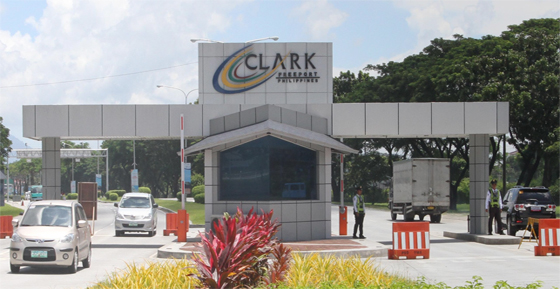 CLARK:
Your Economic Haven
in the Asia Pacific

Business Advantage
A former US military base, Clark's strategic location is
right at the heart of growing markets in the Asia-Pacific
region – a given advantage in today's global economy.
click here for more...

Leisure Activities
Whether its leisure after business, business as leisure, or
business in leisure you fancy, in Clark numerous choices
awaits even the most discriminating business traveler or
visitor. click here for more...

Strategic Location
Clark is between 1.5 to 4 hours away from other Asian major destinations, Clark is within the major growth corridor. No
other place in Asia can offer an equidistant travel than Clark.
click here for more...